Tuesday, April 26, 2016
Some people believe the recent dispute between the FBI and Apple over a locked iPhone marks the return of what privacy advocates called the"crypto wars" of the 1990s, when federal authorities tried and failed to mandate government access to most forms of electronic communication. Although the FBI managed to decrypt the iPhone at issue without the company's help, Apple and others are racing to build devices and messaging services that no one but their owners can unlock. The legal question remains unresolved in Congress, where competing bills have been introduced, and in dozens of cases pending in state and federal courts. Learn More.
Featuring: Edward Snowden (via live video link), Fareed Zakaria, Host of CNN's Fareed Zakaria GPS, Author, and Journalist
Moderated by: Barton Gellman, Author, Journalist, The Century Foundation Senior Fellow
Tuesday, March 29, 2016
As the current presidential election season has made clear, immigration is a hot-button issue which raises questions of national security, jobs, and even American identity and morality. While many Americans agree that we should reform our country's approach to immigration, they disagree on what direction it should take. Learn more
Featuring: Marielena Hincapié, Executive Director of National Immigration Law Center, David Frum, Senior Editor, The Atlantic
Moderated by: Jonathan Alter, author and journalist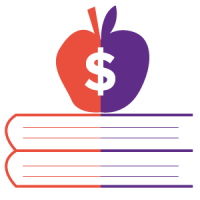 Tuesday, March 8, 2016
Post-secondary education is more important than ever for achieving success in America. As the demand for a better-educated workforce increases, so does the cost of a diploma. Should we re-examine the American system of public post-secondary education, so that tuition could be free? Learn more.
Featuring: Sara Goldrick-Rab, Professor of Educational Policy & Sociology at University of Wisconsin-Madison, Richard Vedder, Director of the Center for College Affordability and Productivity
Moderated by: Melissa Harris-Perry, Maya Angelou Presidential Chair and Director of the Anna Julia Cooper Center at Wake Forest University and Author of Sister Citizen: Shame, Stereotypes, and Black Women in America.