GENTRIFICATION
"The government should stop gentrification."
Tuesday, November 28, 2017 from 6:30 pm – 8:00 pm
NYU Wagner – The Puck Building

295 Lafayette Street, 2nd Floor, New York, NY 10012
Gentrification. It's complicated and controversial—an interplay of urban planning, housing, transportation, inequality, and the movement of people. It drives heated discussions in townhalls, community board meetings, and legislative bodies in New York City and urban areas around the world. The media often debates what—if any—policy responses or interventions we should implement.
As cities around the world continue to undergo significant change, we ask: How serious of a problem is gentrification? Should the government intervene and stop it from happening? If so, how? And to what degree?
Arguing that the government has a responsibility to stop gentrification in its tracks is author and columnist Michael Greenberg. Debating him is Dr. Lance Freeman, Columbia University Professor of Urban Planning, who will highlight the various misconceptions about gentrification and why government intervention may not be the silver bullet solution. Moderating this debate will be Alana Semuels, a staff writer at The Atlantic whose reporting has focused on issues such as housing affordability, neighborhood segregation, income and wealth disparities, and gentrification.
At the time of the event the debate will be livestreamed below.
Click to expand for biographies.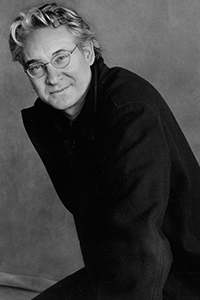 Michael Greenberg is a frequent contributor to the New York Review of Books, where he has published essays on New York City's housing emergency, the NYPD and its "broken windows" policy,  immigration, Occupy Wall Street, Hurricane Sandy and many other subjects, both cultural and political.
His memoir, Hurry Down Sunshine, has been translated into eighteen languages and was named a best book of the year by Time Magazine, Library Journal and Amazon.com. A collection of his essays, Beg, Borrow, Steal: A Writer's Life, was published in 2009. From 2003-2009, Greenberg wrote the "Freelance" column in the Times Literary Supplement. In 2010-2012 he was the author and creator of "The Accidentalist" column in Bookforum.  He teaches in the MFA program at Columbia University and is currently at work on a book about New York during the past fifty years.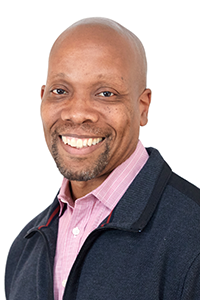 Lance Freeman is a Professor in the Urban Planning Program and the Director of the doctoral program in Urban Planning at Columbia University in New York City. He is the editor of the journal City & Community. His research focuses on affordable housing, gentrification, ethnic and racial stratification in housing markets, and the relationship between the built environment and well-being. Professor Freeman teaches courses on community development, housing policy and research methods. He has also taught in the School of Urban Affairs and Public Policy at the University of Delaware. Prior to this, Dr. Freeman worked as a researcher at Mathematica Policy Research, a leading social policy research firm in Washington D.C. Dr. Freeman holds a Masters degree and a Ph.D. in City and Regional Planning from the University of North Carolina at Chapel Hill.
Dr. Freeman has published several articles in refereed journals on issues related to neighborhood change, urban poverty, housing policy, urban sprawl, the relationship between the built environment and public health and residential segregation. Dr. Freeman is also the author of the book There Goes the Hood: Views of Gentrification from the Ground Up by Temple University Press. Dr. Freeman also obtained extensive experience working with community development groups while working as a Community Development coordinator for the North Carolina Institute of Minority Economic Development and as a Research Associate at the Center for Urban and Regional Studies in Chapel Hill, North Carolina. Dr. Freeman also has professional experience working as a City Planner for the New York City Housing Authority, and as a budget analyst for the New York City Department of Environmental Protection.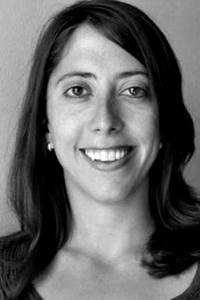 Alana Semuels is a staff writer for The Atlantic, where she writes about a host of issues, including housing, education, economic mobility, the labor market, and poverty. She was previously a national correspondent and economics correspondent for the Los Angeles Times. Her work has appeared in the Boston Globe, the Washington Post, the Chicago Tribune, and the Pittsburgh Post-Gazette, where she started her career. She has a graduate degree in global politics from the London School of Economics and an undergraduate degree in American History and Literature from Harvard College.