NYU Wagner and The Century Foundation are proud to present Debates of the Century @NYU Wagner, a public debate series showcasing thoughtful, informed dialogue from experts on the most vital national policy issues.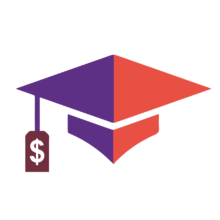 STUDENT DEBT CANCELLATION
Due to the evolving health and travel concerns around COVID-19, tomorrow's event has been postponed. We are collaborating with our speakers and planning to reschedule the debate for a later date. As a registrant of this event, you can expect to receive more information once future plans are confirmed.
Thank you again for your interest in Debates of the Century @NYU Wagner. We look forward to seeing you soon.
Student debt in America is reaching crisis levels: today, it affects more than 40 million people, and disproportionately hurts communities of color. As the crisis worsens, there is an increasing consensus that something must be done to give relief to student borrowers. But what's the best path forward? Read More
The Century Foundation and NYU Wagner are proud to present Debates of the Century @NYU Wagner, a public debate series showcasing thoughtful, informed dialogue from experts.
Featuring: Alexis Goldstein, Senior Policy Analyst at Americans for Financial Reform, and Robert Shireman, Director of Higher Education Excellence and Senior Fellow at The Century Foundation
Moderated by: Zakiya Smith Ellis, EdD, secretary of higher education, state of New Jersey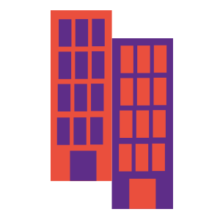 RENT REGULATION
Tuesday, December 17, 2019 | Register Here
Is the rent really too damn high? Could expanding rent regulations be a part of the long-term solution both in NYC and across New York state? Or are such measures not a one-size-fits-all solution, that actually get in the way of producing much-needed housing stock and impair housing quality—exacerbating the affordability crisis? Read More
The Century Foundation and NYU Wagner are proud to present Debates of the Century @NYU Wagner, a public debate series showcasing thoughtful, informed dialogue from experts.
Featuring: Afua Atta-Mensah, Executive Director of Community Voices Heard, and Rafael E. Cestero, President and Chief Executive Officer of the Community Preservation Corporation
Moderated by: Michael Blake, New York State Assemblyman; NYU Wagner Visiting Urbanist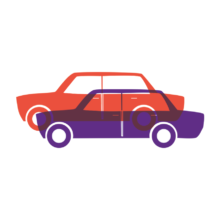 CONGESTION PRICING
Tuesday, February 26, 2019 | Register Here
Traffic gridlock and an ailing subway system define New York City's struggle with overcrowding and a deteriorating transit infrastructure. As these challenges near crisis level, congestion pricing is increasingly touted as a viable solution, gaining support from advocates, city officials, and, most recently, the governor.
The concept, which has been proposed since the 1970s, seems simple on its surface: Drivers would pay a surcharge to enter certain heavily trafficked zones, like midtown Manhattan, during peak times of day. The revenue generated would in turn support infrastructure repairs and transit upgrades. London, Stockholm, Milan, and other cities around the world have all experienced success with this policy—can New York City achieve the same results?
Join The Century Foundation (TCF) and NYU Wagner on February 26, from 6:30–8:00 pm, for a debate on whether New York City should implement congestion pricing to tackle the mounting challenges facing its residents. Can the policy generate the revenue forecasted and simultaneously improve our city's streets, environment, and economy? Or is congestion pricing not as perfect as it seems, with its impacts unfairly burdening low-income, outer borough residents, and small businesses? Read more
Featuring: Nicole Gelinas, senior fellow at the Manhattan Institute, a contributing editor of City Journal, and Richard Brodsky, Former assembly member & adjunct faculty at NYU Wagner.
Moderated by: Polly Trottenberg, Commissioner of the New York City Department of Transportation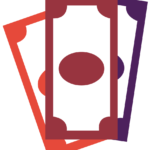 UNIVERSAL BASIC INCOME VS. A JOBS GUARANTEE
Wednesday, December 19, 2018 | Register Here
Bold, progressive economic ideas are having a moment. At a time of record inequality in America, more and more people are looking to proposals that would give much needed help to working families, strengthen the middle class, and mitigate the potential impacts of technology and automation.
Join us for a debate on the merits of two leading ideas: a universal basic income (UBI) and a federal jobs guarantee. Read more
Featuring: Ioana Marinescu, assistant professor at the University of Pennsylvania, and Darrick Hamilton, professor of economics at the New School
Moderated by: Lydia DePillis, senior economics writer at CNN
MEDICAID
Thursday, April 12, 2018 | Register Here
In January, the Trump administration announced it would approve Medicaid waivers that link eligibility for health coverage to a requirement that "able-bodied" individuals work. Advocates and critics disagree about whether such requirements are effective in motivating families to pursue a true path to independence, or instead if they only add a burden to disadvantaged people trying to make ends meet.
Join us as two former Medicaid directors debate the effectiveness of work requirements as a policy tool. Read More
Featuring: Vikki Wachino, former US director of Medicaid; John McCarthy, former Ohio director of Medicaid and former Washington, DC director of Medicaid
Moderated by: Erin Billups, health reporter for Spectrum News, NY1
SCHOOL SEGREGATION
Wednesday, February 7, 2018 | Register Here
Sixty-four years after Brown v. Board of Education, segregation by race and economic class continues to persist in schools of all types, and in every state across America. But is school segregation one of the biggest threats to education today, or is it merely a distraction from deeper issues of resource allocation and poor standards? Read More
Featuring: Sheryll D. Cashin and Dr. Howard Fuller.
Moderated by: Secretary John B. King Jr.
GENTRIFICATION
Tuesday, November 28, 2017 
Gentrification. It's complicated and controversial—an interplay of urban planning, housing, transportation, inequality, and the movement of people. It drives heated discussions in townhalls, community board meetings, and legislative bodies in New York City and urban areas around the world. The media often debates what—if any—policy responses or interventions we should implement.
As cities around the world continue to undergo significant change, we ask: How serious of a problem is gentrification? Should the government intervene and stop it from happening? If so, how? And to what degree? Read More
Featuring: Michael Greenberg, Author and Columnist and Dr. Lance Freeman, Professor of Urban Planning, Columbia University.
Moderated by: Alana Semuels, Staff Writer, The Atlantic
SCHOOL VOUCHERS
Tuesday, April 25, 2017 
Twenty-eight states and the District of Columbia currently have private school choice programs. Proponents of vouchers point out that low-income children—too often stuck in failing public schools—deserve the opportunity to choose superior private options just like their more affluent peers. Skeptics observe that private school vouchers divert funding from public schools, voucher students' academic outcomes are difficult to measure or inconsistent, and some students might lose certain civil rights protections in private schools. What are the risks and rewards of using public money to fund private schooling? Who benefits, and who gets left behind? Join us for a debate on private school vouchers to hear the answers to these questions and more. Read More
Featuring: Michael Petrilli, President of the Thomas B. Fordham Institute, research fellow at Stanford University's Hoover Institution; Richard D. Kahlenberg, Senior Fellow, The Century Foundation
Moderated by: Kyle Spencer, award-winning journalist and frequent New York Times contributor
POLICING
Tuesday, March 28, 2017
The 2014 deaths of Michael Brown, an unarmed black man killed by a police officer in Ferguson, Missouri, and Eric Garner, a Staten Island man who died during an arrest, ignited nationwide protests, outcry, and debate over the state of policing in the United States. After additional incidents of police force, some resulting in death, tensions between police and civilians have galvanized media and public attention. Consensus around the most effective way to keep every community safe and ensure accountability continues to be a matter of debate among policymakers, police, and activists alike.
Featuring: Samuel Sinyangwe, policy analyst, data scientist, Black Lives Matter activist, and Campaign Zero co-founder; Eugene O'Donnell, veteran NYC police officer, prosecutor, and John Jay College of Criminal Justice professor
Moderated by: Elizabeth Glazer, Director of the New York City Mayor's Office of Criminal Justice
SYRIA
Wednesday, November 30, 2016
The Syrian civil war is a human catastrophe, threatening international stability, undermining regional alliances, and challenging U.S. counterterrorism strategies and interests in the Middle East. Bashar al-Assad has systematically destroyed his own state rather than reform his rule and negotiate a political transfer of power to a real elected leader. The fragmentation and power vacuum in Syria has spurred the rise of the Islamic State, exacerbated the war in Iraq, and polarized the region. The U.S. government is already deeply involved in a covert war in Syria, and the humanitarian response to the crisis. It's time to expand that policy into a more assertive and effective intervention.
Featuring: Ambassador Robert S. Ford, former U.S. Ambassador to Syria, and Senior Fellow at the Middle East Institute, Derek Chollet, Counselor and Senior Advisor for Security and Defense Policy, The German Marshall Fund of the United States (GMF), and former U.S. Assistant Secretary of Defense for International Security Affairs
Moderated by: Deborah Amos, NPR, international correspondent covering the Middle East
Tuesday, April 26, 2016
Some people believe the recent dispute between the FBI and Apple over a locked iPhone marks the return of what privacy advocates called the"crypto wars" of the 1990s, when federal authorities tried and failed to mandate government access to most forms of electronic communication. Although the FBI managed to decrypt the iPhone at issue without the company's help, Apple and others are racing to build devices and messaging services that no one but their owners can unlock. The legal question remains unresolved in Congress, where competing bills have been introduced, and in dozens of cases pending in state and federal courts. Learn More.
Featuring: Edward Snowden (via live video link), Fareed Zakaria, Host of CNN's Fareed Zakaria GPS, Author, and Journalist
Moderated by: Barton Gellman, Author, Journalist, The Century Foundation Senior Fellow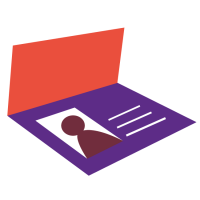 Tuesday, March 29, 2016
As the current presidential election season has made clear, immigration is a hot-button issue which raises questions of national security, jobs, and even American identity and morality. While many Americans agree that we should reform our country's approach to immigration, they disagree on what direction it should take. Learn more
Featuring: Marielena Hincapié, Executive Director of National Immigration Law Center, David Frum, Senior Editor, The Atlantic
Moderated by: Jonathan Alter, author and journalist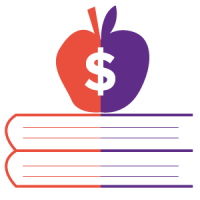 Tuesday, March 8, 2016
Post-secondary education is more important than ever for achieving success in America. As the demand for a better-educated workforce increases, so does the cost of a diploma. Should we re-examine the American system of public post-secondary education, so that tuition could be free? Learn more.
Featuring: Sara Goldrick-Rab, Professor of Educational Policy & Sociology at University of Wisconsin-Madison, Richard Vedder, Director of the Center for College Affordability and Productivity
Moderated by: Melissa Harris-Perry, Maya Angelou Presidential Chair and Director of the Anna Julia Cooper Center at Wake Forest University and Author of Sister Citizen: Shame, Stereotypes, and Black Women in America.