POLICING
"Police need to be held more accountable."
Eisner & Lubin Auditorium, Kimmel Center for University Life, 4th Floor

60 Washington Square South, New York, NY 10012
The 2014 deaths of Michael Brown, an unarmed black man killed by a police officer in Ferguson, Missouri, and Eric Garner, a Staten Island man who died during an arrest, ignited nationwide protests, outcry, and debate over the state of policing in the United States. After additional incidents of police force, some resulting in death, tensions between police and civilians have galvanized media and public attention. A 2016 Gallup poll found that only 56 percent of Americans expressed confidence in the nation's police force. Questions around police accountability have increased scrutiny on related topics such as diversity training, de-escalation tactics, early intervention systems, the use of body cameras, and community-based policing, among other practices that have been introduced to address longstanding racial tensions that can affect the actions police take in the field.
Cities are taking it upon themselves to make reforms. New York and Chicago, for example, have created independent watchdog agencies such as the Civilian Complaint Review Board and the Independent Police Review Authority, respectively, to combat police misconduct. However, some critics question whether this approach can create meaningful change. Consensus around the most effective way to keep every community safe and ensure accountability continues to be a matter of debate among policymakers, police, and activists alike.
Against this backdrop, Elizabeth Glazer, Director of the New York City Mayor's Office of Criminal Justice, will moderate a debate on the value and methods of increasing police accountability in our nation's cities. Debating in favor of the motion is Black Lives Matter activist and Campaign Zero co-founder Samuel Sinyangwe, who believes that until communities have the power to hold police accountable, minimal oversight and restrictions on the use of force by police will continue to enable police violence. Against the motion is veteran NYC police officer, prosecutor, and John Jay College of Criminal Justice professor Eugene O'Donnell, who believes the net effect of increased "accountability" will impact policing, especially in places that have significant crime and disorder issues.
Click to expand for biographies.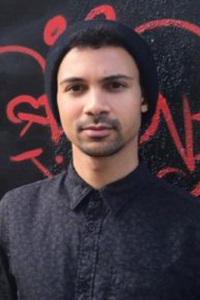 Samuel Sinyangwe is a policy analyst and data scientist who works with communities of color to fight systemic racism through cutting-edge policies and strategies. Sam has supported movement activists across the country to collect and use data as a tool for fighting police violence through Mapping Police Violence and to advocate for policy solutions to end police violence through Campaign Zero.
Previously, Sam worked at PolicyLink to support a national network of 61 Promise Neighborhoods communities to build cradle-to-career systems of support for low-income families. He also worked with city leaders, youth activists and community organizations develop comprehensive agendas to achieve quality education, health, and justice for young black men. Sam grew up in Orlando, FL, and has been involved in organizing and advocacy since he was in high school. He graduated from Stanford University in 2012, where he studied how race and racism impact the U.S. political system.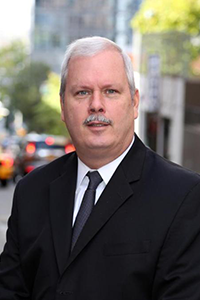 Eugene O'Donnell began his career as an NYPD officer, receiving 14 department awards for outstanding police service working in Brooklyn.  After serving as a summer associate in the US Attorney's Office, EDNY, while in law school, he went on to become a prosecutor in the Queens District Attorney's Office and the Brooklyn District Attorney's Office where he investigated and prosecuted hundreds of cases, including approximately two dozen jury trials.  He later served as Director of Intake and Advocacy at the New York City Commission on Human Rights, and as a campaign aide to the late Bill Lynch Jr. the mastermind behind the election of New York Mayor David N. Dinkins.
He has worked on police issues for years, including as campus coordinator of John Jay at the Police Academy of Puerto Rico, and in the Dominican Republic.  He was an instructor in the United States Department of State's International Law Enforcement Academies in Eastern Europe and Africa and was a Visiting Professor at the Police College of the United Kingdom at Bramshill, and was acting coordinator of the New York State Law Enforcement Executive Institute.  He is a nationally recognized expert on policing issues, including the use of force, and has been quoted in hundreds of media stories. He has been a frequent contributor to MSNBC and NPR, and has been a contributing writer for Newsweek/The Daily Beast and most recently VICE.  A strong supporter of organized labor, he has testified as an expert on behalf of the NYC PBA, has advised the Service Employees International Union on its living wage initiative and the Amalgamated Transit Union.  In 2013, he was named to the public safety transition team of New York City Mayor-elect Bill deBlasio.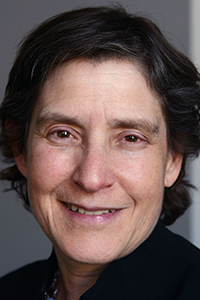 Elizabeth Glazer is the Director of the Mayor's Office of Criminal Justice. In that role, she serves as the senior criminal justice policy advisor to the Mayor and First Deputy Mayor. Ms. Glazer oversees citywide criminal justice policy and develops and implements strategies across city agencies and partners to enhance public safety, reduce unnecessary incarceration, and increase fairness.
Previously, Ms. Glazer served as the  Secretary for Public Safety to NYS Governor Cuomo, where she was responsible for the oversight and management of eight state agencies, including Corrections, Parole, State Police and National Guard. Ms. Glazer has also held a variety of leadership positions at the local, state and federal levels, including the United States Attorney's Office for the Southern District of New York where she pioneered the use of the racketeering laws to address the violent gang problem. Ms. Glazer received her B.A. from Harvard University and her J.D. from Columbia Law School.  She clerked for then-US Circuit Judge Ruth Bader Ginsburg.