SCHOOL SEGREGATION
"One of the biggest threats to education today is school segregation."
Wednesday, February 7, 2018 from 5:30 pm – 7:00 pm
NYU Washington, D.C. – The Abramson Family Auditorium 



1307 L St NW, Washington, D.C. 20005
Sixty-four years after Brown v. Board of Education, segregation by race and economic class continues to persist in schools of all types, and in every state across America. But is school segregation one of the biggest threats to education today, or is it merely a distraction from deeper issues of resource allocation and poor standards?
Join us as Professor Sheryll Cashin of Georgetown University and Dr. Howard Fuller of Marquette University debate the question of how we prioritize the challenges of equity and opportunity in education policy. The debate will be moderated by the former secretary of education in the Obama administration, John B. King, Jr.
Click to expand for biographies.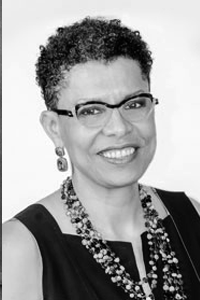 Sheryll Cashin, writes about race relations and civil rights in America. Her new book, Loving: Interracial Intimacy in America and the Threat to White Supremacy explores the history and future of interracial intimacy, how white supremacy was constructed and how "culturally dexterous" allies may yet kill it. Her book, Place Not Race (Beacon, 2014) was nominated for an NAACP Image Award for Outstanding Non-Fiction in 2015. Her book, The Failures of Integration (PublicAffairs, 2004) was an Editors' Choice in the New York Times Book Review. Cashin is also a two-time nominee for the Hurston/Wright Legacy Award for non-fiction (2005 and 2009). She has written commentaries for the New York Times, Los Angeles Times, Washington Post, Salon, The Root, and other media.
Cashin is Professor of Law at Georgetown University where she teaches Constitutional Law, and Race and American Law among other subjects. She is Vice Chair of the board of the National Portrait Gallery, and an active member of the Poverty and Race Research Action Council. Cashin worked in the Clinton White House as an advisor on urban and economic policy, particularly concerning community development in inner-city neighborhoods. She was law clerk to U.S. Supreme Court Justice Thurgood Marshall. Cashin was born and raised in Huntsville, Alabama, where her parents were political activists. She currently resides in Washington, D.C., with her husband and two sons.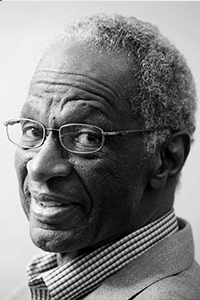 Howard Fuller's career includes many years in both public service positions and the field of education. Dr. Fuller is a Distinguished Professor of Education, and Founder/Director of the Institute for the Transformation of Learning at Marquette University in Milwaukee, Wisconsin. The mission of the Institute is to support exemplary education options that transform learning for children, while empowering families, particularly low-income families, to choose the best options for their children.
Immediately before his appointment at Marquette University, Dr. Fuller served as the Superintendent of Milwaukee Public Schools June 1991 – June 1995.
His prior positions included: Director of the Milwaukee County Department of Health and Human Services 1988 -1991; Dean of General Education at the Milwaukee Area Technical College 1986 – 1988; Secretary of the Wisconsin Department of Employment Relations 1983 – 1986; and Associate Director of the Educational Opportunity Program at Marquette University 1979 – 1983. He was also A Senior Fellow with the Annenberg Institute for School Reform at Brown University 1995 – 1997.
Dr. Fuller received his B.S. degree in Sociology from Carroll College in Waukesha, Wisconsin, in 1962; M.S.A. degree in Social Administration from Western Reserve University in Cleveland, Ohio, in 1964, and his Ph.D. in Sociological Foundations of Education from Marquette University, Milwaukee, Wisconsin in 1986.
He has received numerous awards and recognition over the years, including four Honorary Doctorate Degrees: Doctorate of Humane Letters from Carroll College in 1987; Doctorate of Laws from Marian College, Fond Du Lac, Wisconsin in 1992; Doctorate of Business and Economics from Milwaukee School of Engineering in 1995; Doctorate of Humane Letters from Edgewood College, Edgewood College, Madison WI. He is also a member of the Carroll University Athletic Hall of Fame and the Charter School Hall of Fame of the National Alliance for Public Charter Schools.
He is the Chair of the Board of the Black Alliance for Educational Options Action Fund. He also serves on the Board of The Black Alliance for Educational Options, Milwaukee Collegiate Academy, and Milwaukee Region Board of Teach for America, Milwaukee Charter School Advocates and Education Cities. He is an Advisory Board member of the National Alliance for Public Charter Schools.
His memoir, No Struggle No Progress was published in 2014.
John B. King Jr. is the president and CEO of The Education Trust, a national nonprofit organization that seeks to identify and close opportunity and achievement gaps, from preschool through college. King served as the U.S. secretary of education from 2016 to 2017 as a member of President Barack Obama's administration. In tapping him to lead the U.S. Department of Education, President Obama called King "an exceptionally talented educator," citing his commitment to "preparing every child for success" and his lifelong dedication to education as a teacher, principal, and leader of schools and school systems.
Before becoming secretary of education, beginning in January 2015, King carried out the duties of the U.S. deputy secretary of education, overseeing all policies and programs related to P–12 education, English learners, special education, and innovation. In this role, King also oversaw the agency's operations. King joined the department following his tenure as the first African American and Puerto Rican to serve as New York State education commissioner, a post he held from 2011 to 2015.
King began his career in education as a high school social studies teacher in Puerto Rico and Boston, MA, and as a middle school principal.
King's life story is an extraordinary testament to the transformative power of education. Both of King's parents were career New York City public school educators, whose example serves as an enduring inspiration. King's parents passed away from illness by the time he was 12 years old. He credits New York City public school teachers—particularly educators at P.S. 276 in Canarsie and Mark Twain Junior High School in Coney Island—for saving his life by providing him with rich and engaging educational experiences and by giving him hope for the future.
He holds a bachelor of arts in government from Harvard University and a JD from Yale Law School, as well as a master of arts in the teaching of social studies and a doctorate in education from Teachers College at Columbia University. King lives in Takoma Park, MD, with his wife (a former kindergarten and first-grade teacher) and his two daughters, who attend local public schools.