NATIONAL SECURITY
"Government should have lawful access to any encrypted message or device."
The TimesCenter, 242 W 41st St, New York, NY 10036
Some people believe the recent dispute between the FBI and Apple over a locked iPhone marks the return of what privacy advocates called the"crypto wars" of the 1990s, when federal authorities tried and failed to mandate government access to most forms of electronic communication. Although the FBI managed to decrypt the iPhone at issue without the company's help, Apple and others are racing to build devices and messaging services that no one but their owners can unlock. The legal question remains unresolved in Congress, where competing bills have been introduced, and in dozens of cases pending in state and federal courts.
Law enforcement agencies believe their vital mission requires compulsory access, under valid court order, to any device or communications stream. Leading technology companies (backed by some other U.S. government voices) say they cannot meet law enforcement demands without undermining customer security and privacy against hackers and foreign adversaries. Edward Snowden and Fareed Zakaria disagree on which course better serves society at large. Should companies be required to break into their own encrypted products, and should they be allowed to sell encryption that no one can break?
Click to expand for biographies.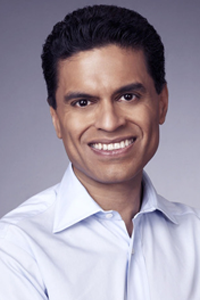 Fareed Zakaria is host of CNN's flagship international affairs program — Fareed Zakaria GPS — a Washington Post columnist, a contributing editor at The Atlantic and a New York Times bestselling author. He was described in 1999 by Esquire Magazine as "the most influential foreign policy adviser of his generation." In 2010, Foreign Policy named him one of the top 100 global thinkers.
Since 2008, Dr. Zakaria has hosted Fareed Zakaria GPS, which airs Sundays worldwide on CNN. His in-depth interviews with heads of government including Barack Obama, Narendra Modi, King Abdullah II, Hassan Rouhani, Moammar Gadhafi and David Cameron, and countless other intellectuals, business leaders, politicians and journalists, have been broadcast in more than 300 million homes around the world. Within its first year, GPS garnered an Emmy nomination for an interview with Chinese Premier Wen Jiabao. The show won the prestigious Peabody Award in 2011.
Dr. Zakaria currently writes an internationally syndicated weekly column on foreign affairs for the Washington Post. He also has been a contributing editor at The Atlantic since 2014.
From 2010 to 2014, Dr. Zakaria served as editor-at-large for TIME. Before that, he spent ten years overseeing all of Newsweek's editions abroad. While his columns have received many awards, including a 2010 National Magazine Award, his October 2001 Newsweek cover story, "Why They Hate Us," remains the most decorated. Before joining Newsweek, from 1992 to 2000, he served as managing editor of Foreign Affairs, a post he was appointed to at only 28 years old.
The Post-American World (2008) was heralded in the New York Times Book Review as "a relentlessly intelligent book," and The Economist called it "a powerful guide" to facing global challenges. Like The Post-American World, The Future of Freedom (2003) was a New York Times bestseller and has been translated into over 25 languages. His most recent book, In Defense of a Liberal Education, has been praised in the New York Times as "an accessible, necessary defense of an idea under siege."
Born in India on January 20, 1964, Dr. Zakaria went on to receive a B.A. from Yale College and a Ph.D. from Harvard University. He has received honorary degrees from numerous universities including Johns Hopkins, Brown, the University of Miami, and Oberlin College. He lives in New York City with his wife, son and two daughters.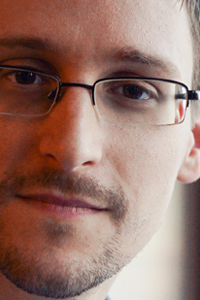 Edward Snowden is a former intelligence officer who served the CIA, NSA, and DIA for nearly a decade as a subject matter expert on technology and cybersecurity. In 2013, he revealed that the NSA was seizing the private records of billions of individuals who had not been suspected of any wrongdoing, resulting in the most significant reforms to US surveillance policy since 1978.
He has received awards for courage, integrity, and public service, and was named the top global thinker of 2013 by Foreign Policy magazine. Today, he works on methods of enforcing human rights through the application and development of new technologies. He joined the board of Freedom of the Press Foundation in February 2014.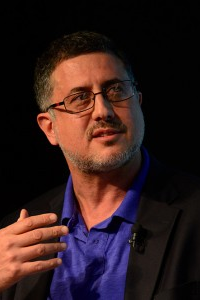 Barton Gellman is a critically honored author, journalist, and blogger. In 2013, Gellman shot to prominence as one of three journalists worldwide to be entrusted with leaked documents by former NSA contractor Edward Snowden. Leading the Washington Post's coverage of the scandal, Gellman revealed the existence of several previously undisclosed surveillance programs – revelations that eventually triggered a major review of the NSA's activities by the Obama Administration.
His professional distinctions include two Pulitzer Prizes (individual and team), the George Polk Award, and Harvard's Goldsmith Prize for investigative reporting. Gellman's bestselling book, Angler: The Cheney Vice Presidency, won the Los Angeles Times Book Prize and was named a New York Times Best Book of 2008. His previous books include Contending with Kennan: Toward a Philosophy of American Power and a history of Princeton's Woodrow Wilson School of Public and International Affairs.
After twenty-one years at the Washington Post, where he served tours as legal, military, diplomatic, and foreign correspondent, Gellman joined Time magazine in 2010 as contributing editor at large. Since 2011, he has also been a lecturer and author in residence at Princeton and a fellow at New York University's Brennan Center for Justice. Gellman graduated summa cum laude from Princeton and earned a master's degree in politics at University College, Oxford, as a Rhodes Scholar.
He has periodically taught a Princeton course on national security secrecy and is a visiting research collaborator at Princeton's Center for Information Technology Policy.