SYRIA
"There should be more US intervention in Syria."
Wednesday, November 30, 2016
Hemmerdinger Hall, 100 Washington Sq. East, New York, NY 10012
The Syrian civil war has escalated into a major catastrophe, creating the greatest humanitarian crisis of our time and threatening the international order. The humanitarian toll is staggering, with refugees continuing to flee Syria for Turkey, Lebanon and Europe. Nearly half of Syrians have been displaced from their homes, and as many as a half million have been killed since 2011. Countless factions and foreign powers have gotten involved in a conflict that has strained the Middle East and threatens core interests of the United States and its allies.
Today Bashar al-Assad remains solidly in power, with unshakable backing from Iran and Russia. The United States has tried to follow a middle course, encouraging a political transition that would negotiate Assad from power, while giving just enough military backing to armed opposition groups so that their rebellion survives. But Russia has grown increasingly belligerent in the year since its successful military intervention in Syria; its direct challenge to U.S. influence is steering the two superpowers toward a direct confrontation.
With ceasefires and peace talks largely considered failures thus far, what's the United States to do?
One option is to stick with a course of restraint. President Obama's policy has sought to contain the toxic fallout from a war that America didn't start and can't end. He has focused military attention on the Islamic State, while propping up anti-Assad rebels and investing considerable diplomatic effort in Syria peace talks that he doesn't expect will succeed. The other option is to embark on an intensified intervention in Syria, which would involve more aid to rebels and willingness to confront Russia. Proponents of this course of action argue that the current policy hasn't calmed the conflict, and there's no evidence that slight tweaks will force changes from Assad and his allies. Both courses carry high risks, as instability spreads throughout a region aflame in wars that in turn further propel militancy and terrorism.
Click to expand for biographies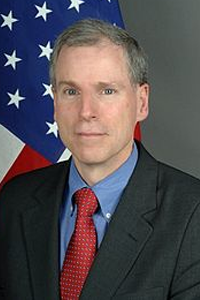 Ambassador Robert S. Ford is now a scholar at the Middle East Institute in Washington where he writes and speaks about Iraq, Syria and North Africa. He is also a fellow at Yale University Jackson Institute where he teaches about Arab politics and diplomacy.
Ford served thirty years in the State Department and Peace Corps, finishing his career as the U.S. Ambassador to Syria from 2011 to 2014. For his leadership of the American Embassy in Damascus he received a Presidential Honor award in 2012, and for his work on Syria he received in 2014 the Secretary of State's Distinguished Service Award, the State Department's highest award. For his defense of human rights in Syria, he received from the John F. Kennedy Library in Boston the 2012 Profile in Courage award.
In September 2015 he received the Mark Palmer Award from the Community of Democracies on the margins of the United Nations General Assembly for his work supporting democracy during his career. Ford also served as the U.S. Ambassador to Algeria (2006-2008) where he boosted bilateral cooperation in fields such as education and rule of law.
He served three times in Iraq between 2003 and 2010, including as the Ambassador's senior political advisor during the tumultuous elections and stand-up of the new, permanent Iraqi government 2004-2006. Later, as Deputy Ambassador in Iraq 2008-2010 he assembled a government team that devised the logistical and security plans the new Obama administration used to establish American diplomatic posts in Iraq after the withdrawal of U.S. military forces.
As Deputy Ambassador in Bahrain 2001-2003 Ford led the Embassy team that helped negotiate a free trade agreement with Bahrain, the first of free trade deal with a Persian Gulf state. Ford also served in Cameroon, in Algeria 1994-1997 during the civil war there, in Egypt and Turkey and in domestic assignments at the U.S. Department of State in Washington. He started his career as a Peace Corps volunteer in Morocco 1980-1982. He speaks fluent Arabic and French. Ford has a B.A. from Johns Hopkins University in Baltimore and an M.A. from the Johns Hopkins School of Advanced International Studies in Washington.
Ford has appeared on CNN, NBC, PBS, MSNBC, Fox News, NPR, the BBC and in Arabic language interviews on Arab networks. His wife, Alison Barkley, is also a retired Foreign Service Officer, and they make their home in Vermont.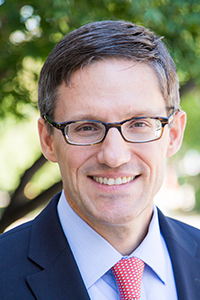 Derek Chollet is counselor and senior advisor for security and defense policy at The German Marshall Fund of the United States, and author of the book, The Long Game: How Obama Defied Washington and Redefined America's Role in the World (PublicAffairs, June 2016). He is a regular contributor to Defense One, and is also an advisor to Beacon Global Strategies and an Adjunct Senior Research Scholar at Columbia University's Saltzman Institute of War and Peace Studies.
From 2012-2015, Mr. Chollet was the U.S. Assistant Secretary of Defense for International Security Affairs, where he managed U.S. defense policy toward Europe (including NATO), the Middle East, Africa, and the Western Hemisphere. In that role, he was a senior advisor to two secretaries of defense, Leon Panetta and Chuck Hagel.
Prior to joining the Pentagon, Mr. Chollet served at The White House as special assistant to the president and senior director for strategic planning on the National Security Council Staff. From 2009 to 2011, he was the Principal Deputy Director of Secretary of State Hillary Clinton's Policy Planning staff. From November 2008 to January 2009, he was a member of the Obama-Biden Presidential Transition Team.
During the Clinton administration, Mr. Chollet served as chief speechwriter for UN Ambassador Richard Holbrooke, and as special adviser to Deputy Secretary of State Strobe Talbott. From 2002 to 2004, Chollet was foreign policy adviser to U.S. Senator John Edwards (D-NC), both on his legislative staff and during the 2004 Kerry-Edwards presidential campaign. Mr. Chollet has been a fellow at The Center for a New American Security (CNAS), the Brookings Institution, the Center for Strategic and International Studies (CSIS), and the American Academy in Berlin. He has been a visiting scholar and adjunct professor at The George Washington University and an adjunct associate professor at Georgetown University. He also assisted former Secretaries of State James A. Baker III and Warren Christopher with the research and writing of their memoirs.
Mr. Chollet is author, co-author or co-editor of six other books on U.S. foreign policy, including The Road to the Dayton Accords: A Study of American Statecraft (Palgrave Macmillan, 2005), America Between the Wars: From 11/9 to 9/11, co-authored with James Goldgeier (PublicAffairs, 2008), and The Unquiet American: Richard Holbrooke in the World, co-edited with Samantha Power (PublicAffairs, 2011), and his commentaries and reviews on U.S. foreign policy and politics have appeared in many other books and publications.
He is the recipient of numerous honors and awards, including the U.S. Department of Defense Medal for Distinguished Public Service, the U.S. Secretary of Defense Medal for Outstanding Public Service, the U.S. State Department Superior Honor Award, the Latvia Minister of Defense Medal of Honorary Recognition, and the Lithuania Minister of Defense Medal of Merit.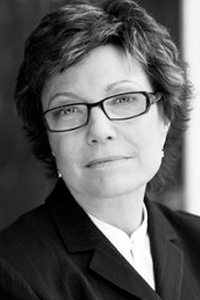 Deborah Amos covers the Middle East for NPR News. Her reports can be heard on NPR's award-winning Morning Edition, All Things Considered and Weekend Edition.
Amos travels extensively across the Middle East covering a range of stories including the rise of well-educated Syria youth who are unqualified for jobs in a market-drive economy, a series focusing on the emerging power of Turkey and the plight of Iraqi refugees. In 2009, Amos won the Edward Weintal Prize for Diplomatic Reporting from Georgetown University and in 2010 was awarded the Edward R. Murrow LifeTime Achievement Award by Washington State University. Amos was part of a team of reporters who won a 2004 Alfred I. duPont-Columbia Award for coverage of Iraq. A Nieman Fellow at Harvard University in 1991-1992, Amos was returned to Harvard in 2010 as a Shorenstein Fellow at the Kennedy School. In 2003, Amos returned to NPR after a decade in television news, including ABC's Nightline and World News Tonight and the PBS programs NOW with Bill Moyers and Frontline.
When Amos first came to NPR in 1977, she worked first as a director and then a producer for Weekend All Things Considered until 1979. For the next six years, she worked on radio documentaries, which won her several significant honors. In 1982, Amos received the Prix Italia, the Ohio State Award, and a DuPont-Columbia Award for "Father Cares: The Last of Jonestown" and in 1984 she received a Robert F. Kennedy Journalism Award for "Refugees."
From 1985 until 1993, Amos spend most of her time at NPR reporting overseas, including as the London Bureau Chief and as an NPR foreign correspondent based in Amman, Jordan. During that time, Amos won several awards, including an Alfred I. duPont-Columbia Award and a Break thru Award, and widespread recognition for her coverage of the Gulf War in 1991.
A member of the Council on Foreign Relations, Amos is also the author of Eclipse of the Sunnis: Power, Exile, and Upheaval in the Middle East (Public Affairs, 2010) and Lines in the Sand: Desert Storm and the Remaking of the Arab World (Simon and Schuster, 1992).
Amos began her career after receiving a degree in broadcasting from the University of Florida at Gainesville.