SCHOOL VOUCHERS
"Public funds should be used to support private school vouchers."
Rosenthal Pavilion, 10th Floor, Kimmel Center for University Life
 (*note room change)
60 Washington Square South, New York, NY 10012
Twenty-eight states and the District of Columbia currently have private school choice programs. That number could rapidly climb in light of a Trump Administration and DeVos-led Department of Education proposal that devotes $20 billion in federal spending to create a comprehensive program supporting students who attend private schools.
Advocates from both sides of the aisle disagree about the efficacy and fairness of such programs—and results from research are mixed. Proponents of vouchers point out that low-income children—too often stuck in failing public schools—deserve the opportunity to choose superior private options just like their more affluent peers. Skeptics observe that private school vouchers divert funding from public schools, voucher students' academic outcomes are difficult to measure or inconsistent, and some students might lose certain civil rights protections in private schools.
What are the risks and rewards of using public money to fund private schooling? Who benefits, and who gets left behind? Join us for a debate on private school vouchers to hear the answers to these questions and more. Arguing that vouchers are good for student achievement will be Michael Petrilli, award-winning author and president of the Thomas B. Fordham Institute. Century Foundation senior fellow Richard Kahlenberg will argue on behalf of these skeptics who fear vouchers do more harm than good. Moderating this debate will be award-winning journalist and frequent New York Times contributor Kyle Spencer.
Click to expand for biographies.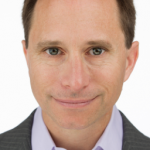 President of the Thomas B. Fordham Institute, research fellow at Stanford University's Hoover Institution, executive editor of Education Next, and a Distinguished Senior Fellow for Education Commission of the States.
An award-winning writer, he is the author of The Diverse Schools Dilemma, and editor of Education for Upward Mobility. Petrilli has published opinion pieces in the New York Times, Washington Post, Wall Street Journal, Bloomberg View, and Slate, and appears frequently on television and radio. Petrilli helped to create the U.S. Department of Education's Office of Innovation and Improvement, the Policy Innovators in Education Network, and, long, long ago, Young Education Professionals. He serves on the advisory boards of the Association of American Educators, MDRC, and Texas Aspires. He lives with his family in Bethesda, Maryland.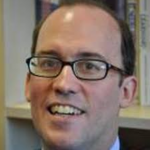 A senior fellow at The Century Foundation, Kahlenberg's expertise is in education, civil rights, and equal opportunity. Kahlenberg has been called "the intellectual father of the economic integration movement" in K-12 schooling and "arguably the nation's chief proponent of class-based affirmative action in higher education admissions." He is also an authority on teachers' unions, private school vouchers, charter schools, turnaround school efforts, labor organizing and inequality in higher education.
Kahlenberg's articles have been published in The New York Times, The Washington Post, The Wall Street Journal, The New Republic, and elsewhere. He has appeared on ABC, CBS, CNN, FOX, C-SPAN, MSNBC, and NPR. Previously, Kahlenberg was a Fellow at the Center for National Policy, a visiting associate professor of constitutional law at George Washington University, and a legislative assistant to Senator Charles S. Robb (D-VA). He also serves on the advisory board of the Pell Institute, the Albert Shanker Institute and the Research Advisory Panel of the National Coalition for School Diversity. In addition, he is the winner of the William A. Kaplin Award for Excellence in Higher Education Law and Policy Scholarship.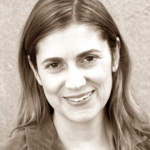 Kyle Spencer is an award-winning journalist and frequent New York Times contributor whose features have appeared in the Styles, Education Life, Metro, and Metropolitan sections, and on the paper's front page. She has written for New York magazine, Slate, The Daily Beast, The Baltimore Sun, The Philadelphia Inquirer, The International Herald Tribune, The Washington Post, and most recently, The Atlantic and POLITICO Magazine.
A veteran journalist with 20-plus years of experience in the United States and across Europe, Spencer has written about Christian rockers, Philadelphia murderers, Harlem parents in the age of school reform, million dollar PTA's, marijuana etiquette and gay culture among young America Catholics. In recent years, she has focused much of her attention on the ways in which race and class are impacting life inside American classrooms. Last year, she co-produced an award-winning Frontline episode about school resegregation.
In 2012, Spencer wrote a series of stories for The New York Times about hyper-aggressive fundraising efforts at New York City's well-to-do public schools, which launched a city-wide debate about public school inequity. The series was part of a crowdsourcing project she helped coordinate between WNYC Radio, The New York Times, and the education website SchoolBook.
Spencer has appeared on The Brian Lehrer Show, The Talk of The Nation, and The Debrief with David Ushery.
She is the author of the critically acclaimed memoir She's Gone Country: Dispatches from a Lost Soul in The Heart of Dixie, which she published with Random House's Vintage imprint. Reviewing the book, Publisher's Weekly called it "honest and endearing." Bust magazine called it a "rousing read." And The Hartford Courant said that Spencer had produced "a witty and funny book about chasing your dreams and sometimes catching them."