HIGHER EDUCATION
"Public college should be free."
NYU Wagner, 
295 Lafayette Street, New York, NY 10012
Millions of American students are burdened with debt that not only affects their future savings but also influences their career choices. Would free tuition increase participation in higher education? And would it lead to a better educated, taxpaying workforce—a self-sustaining social benefit?
College loan debt has exploded to the point that, today, some 40 million student loan borrowers collectively owe more than $1.2 trillion in outstanding debt, and the average graduate who borrowed owes $29,000. Supporters of free college are not just concerned about mounting student debt; they also argue that the cost of attending school has prevented less-well-off students from enrolling or completing college, contributing to inequality. On the other hand, skeptics of the "free tuition" solution argue that pouring more taxpayer dollars into the system will only encourage colleges to charge more tuition, with no added benefit to education.
Click to expand for biographies.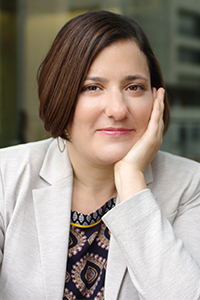 Sara Goldrick-Rab's commitment to scholar-activism is evidenced by her broad profile of research and writing dissecting the intended and unintended consequences of the college-for-all movement in the United States. In more than a dozen experimental, longitudinal, and mixed-methods studies, she has examined the efficacy and distributional implications of financial aid policies, welfare reform, transfer practices, and a range of interventions aimed at increasing college attainment among marginalized populations. She provides extensive service to local, state, and national communities, working directly with governors and state legislators to craft policies to make college more affordable, collaborating with non-profit organizations seeking to examine the effects of their practices, and providing technical assistance to Congressional staff, think tanks, and membership organizations throughout Washington, DC.
In 2013, she was invited to testify before the United States Senate Committee on Health, Education, Labor, and Pensions, chaired by Senators Tom Harkin and Lamar Alexander. In 2014, she received the Early Career Award from the American Educational Research Association, and in 2015 she graduated from the William T. Grant Foundation's five-year-long Faculty Scholars program.
Dr. Goldrick-Rab is widely published in venues such as Educational Evaluation and Policy Analysis, Sociology of Education, Review of Educational Research, and Teachers College Record, and in 2014, Harvard Education Press released her co-edited book, Reinventing Financial Aid: Charting a New Course to College Affordability. In fall 2016, the University of Chicago will publish her latest book, Paying the Price: College Costs, Financial Aid, and the Betrayal of the American Dream.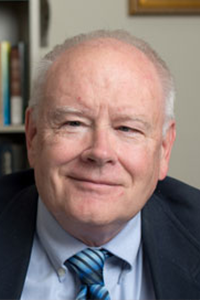 Richard Vedder has academic degrees from Northwestern University and the University of Illinois. He is Distinguished Professor of Economics Emeritus at Ohio University, where he is in his 51st year of teaching. An economic historian specializing in labor and public policy issues, Vedder is the author of a number of scholarly books and well over 200 published papers on a variety of economic subjects: immigration, tax policy, the impact of labor unions, the economics of slavery, etc. Some of his books include The American Economy in Historical Perspective, Out of Work: Unemployment and Government in Twentieth-Century America, and The Wal-Mart Revolution. In 2004, he authored Going Broke By Degree: Why College Costs Too Much, and is working on a second volume on higher education issues.
Professor Vedder is Director of the Center for College Affordability and Productivity. His writings have appeared in the Wall Street Journal, New York Times, Washington Post, Investor's Business Daily, USA Today and many other newspapers, as well as magazines such as Forbes and the National Review. He is frequently on radio and TV shows, even once appearing on the Tonight Show with Jay Leno. He has met or advised many public leaders, including several U.S. presidents, the late Margaret Thatcher, and current Russian president Vladimir Putin. He speaks frequently in the U.S. and abroad on higher education and other public policy issues.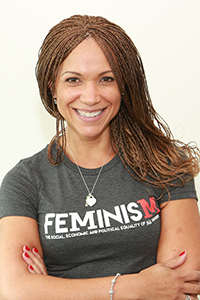 Melissa Harris-Perry is the Maya Angelou Chair at Wake Forest University. There she is the Executive Director of the Pro Humanitate Institute and founding director of the Anna Julia Cooper Center on Gender, Race, and Politics in the South. She is the host of Melissa Harris-Perry, which broadcasts live on MSNBC. She is the author of the award-winning Barbershops, Bibles, and BET: Everyday Talk and Black Political Thought, and Sister Citizen: Shame, Stereotypes, and Black Women in America. Harris-Perry received her B.A. degree in English from Wake Forest University and her Ph.D. degree in political science from Duke University. She also studied theology at Union Theological Seminary in New York. Harris-Perry previously served on the faculty of the University of Chicago, Princeton University, and Tulane University.