MEDICAID
"People Who Can, Should Work For Their Medicaid."
Thursday, April 12, 2018 from 6:30 pm – 8:00 pm
NYU Wagner – The Puck Building



295 Lafayette Street, 2nd Floor, New York, NY 10012
In January, the Trump administration announced it would approve Medicaid waivers that link eligibility for health coverage to a requirement that "able-bodied" individuals work. Three states have approved waivers to date, and over a half-dozen others have expressed interest.
Work requirements have a long history in the United States. They were incorporated in cash welfare programs under waivers in many states in the 1980s, and then nationwide under the Personal Responsibility and Work Opportunity Reconciliation Act of 1996. More recently, Republicans in Congress have renewed interest in work requirements across a number of programs. Advocates and critics disagree about whether such requirements are effective in motivating families to pursue a true path to independence, or instead if they only add a burden to disadvantaged people trying to make ends meet.
Join us as Vikki Wachino, the former U.S. director of Medicaid, and John McCarthy, the former director of Medicaid for Ohio and Washington, DC, debate the effectiveness of work requirements as a policy tool. This debate is moderated by Erin Billups, health reporter for Spectrum News, NY1.
Click to expand for biographies.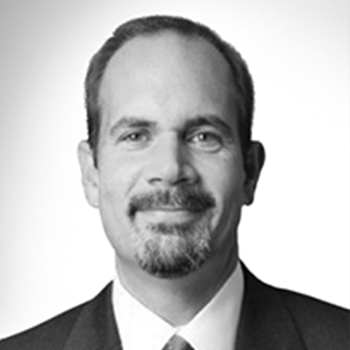 As a Senior Strategic Advisor, John McCarthy provides guidance to the firm and select client engagements using his expertise in the areas of Medicaid, health policy, and managed care programs.
Mr. McCarthy was the Director of the Ohio Department of Medicaid, Ohio's first cabinet-level state Medicaid agency. Through its network of more than 75,000 active providers, Ohio Medicaid makes coordinated, person-centered care available to residents in all regions of Ohio. The department became a cornerstone of the health care transformation in Ohio. Mr. McCarthy and his team implemented a series of innovative policy initiatives that modernized the Medicaid program by improving the quality of health services at a substantial value to Ohio's taxpayers.
Prior to overseeing Ohio Medicaid, Mr. McCarthy served as Medicaid Director for the District of Columbia. He also spent ten years with EP&P Consulting, where he worked with many states, including Ohio, to help reform their Medicaid programs through home- and community-based waiver programs, new coverage initiatives, and rate setting.
John was also the Vice President of the Board of Directors for the National Association of Medicaid Directors from 2015 to 2016.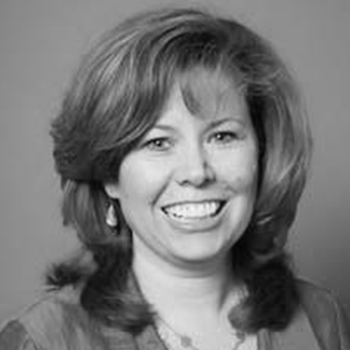 Vikki Wachino is principal of Viaduct Consulting, LLC, a boutique consulting firm that advises organizations serving individuals with complex health and social needs. She was Deputy Administrator and Director of the Center for Medicaid and CHIP Services at the Center for Medicare & Medicaid Services from 2015 to 2017. There she served as lead executive overseeing the Medicaid and Children's Health Insurance Programs, which cover some 74 million Americans, and led groundbreaking work to improve quality, strengthen delivery systems, simplify the eligibility and enrollment process, strengthen managed care, and advance community integration for seniors and people with disabilities. She has also served in leadership roles at the Kaiser Commission on Medicaid and the Uninsured, the Center on Budget and Policy Priorities, NORC at the University of Chicago, and the U.S. Office of Management and Budget. She is a graduate of Harvard's Kennedy School of Government and Mount Holyoke College. She is a frequent speaker, has testified before the U.S. Congress, and is the author of numerous publications on Medicaid, CHIP, and coverage for the uninsured. She was born and raised on Long Island.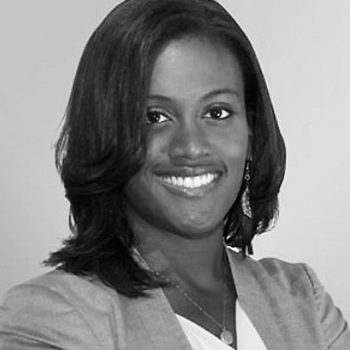 Erin Billups has been NY1's health reporter since February 2013. She also hosted NY1's weekly health program "City Health Beat" for two years.
She was previously the first reporter stationed at Time Warner Cable's Washington, D.C. Bureau, which launched in July 2011. In D.C., Billups covered President Obama's announcement of the end of the Iraq War and U.S. Supreme Court arguments on cases ranging from immigration reform to health care reform.
Prior to working in Washington, D.C., she reported on changes in David Paterson's administration and the transition to Andrew Cuomo's administration as NY1's Albany Bureau Reporter. The end of her stint in Albany coincided with the historic passage of the controversial same-sex marriage bill in 2011.